<a href="https://wcfcourier.com/news/local/govt-and-politics/federal-block-grants-focus-on-waterloo-housing-needs/article_ea957dc5-b251-544f-ba1b-8a204613407d.html" target="_blank" rel="noopener noreferrer">Federal block grants focus on Waterloo housing needs</a> <font color="#6f6f6f">Waterloo Cedar Falls Courier</font>
Federal block grants focus on Waterloo housing needs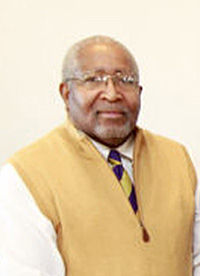 WATERLOO — The Waterloo Community Development Board is recommending the city continue focusing its federal funds to fix up blighted houses.
Members of the volunteer board have recommended the bulk of some $1.7 million in Community Development Block Grant and HOME Program dollars the city expects next year through the U.S. Department of Housing and Urban Development be used to rehabilitate low-income homes.
The recommendation heads to the City Council for final approval in April, which follows a 30-day public comment period during the month of March.
As an entitlement city, Waterloo receives CDBG and HOME funds annually to be spent on programs and services that improve low- to moderate-income census tracts and help people living in poverty.
As those dollars declined over the past two decades, the Community Development Board has targeted the dollars more to housing programs and away from brick-and-mortar projects and social services.
For example, Waterloo Leisure Services had received funding for playground equipment in the past but saw its $25,000 request for Sullivan Park swing sets left out of this year's recommendations.
"We've been about to fund some of those in the past, but we're starting to see that the housing needs are just becoming more critical every year," said Rudy Jones, Community Development director. "With decreasing dollars we initially had recommended not funding an activity such as that."
The board has recommended earmarking just under $1 million of the 2020-21 CDBG and HOME funds to rehabilitate owner-occupied single-family homes. That money is used in conjunction with a federal lead abatement grant to remove hazardous lead-based paint from homes with young children.
Another $290,000 covers Community Development administrative costs; $90,000 goes to the city of Cedar Falls; $80,000 is slated for emergency home repairs; and $80,000 funds the city's neighborhood services operations. That leaves just $134,200 for social service agencies.
The Community Development Board recommended awarding $74,200 to Iowa Heartland Habitat for Humanity; $20,000 to Operation Threshold's home weatherization program; $15,000 each to the Northeast Iowa Food Bank and The Salvation Army; and $5,000 each to the Waterloo Warming Center and Iowa Legal Aid.
Barb Prather, executive director of the food bank, was the only person speaking during a public hearing last week on the proposed allocation of funds. She said she was grateful for the assistance.
"Numbers are up. We're serving on average about 3,000 families every month through the pantry," Prather said. "This money will go to help ensure that we can continue services here in Black Hawk County and continue to provide food so people can pay their rent and pay their utility bills."
The 30-day comment period runs from March 1 through March 31. Those wishing to submit written comments on the plan can send them to Rudy Jones; Community Development Board, Carnegie Annex—Suite 202; 620 Mulberry St.; Waterloo, IA 50702, or by email to anita.merfeld@waterloo-ia.org.
Staffer Tim Jamison's most memorable 2019 stories: