<a href="https://auburnpub.com/news/local/govt-and-politics/may-ny-senators-to-mcconnell-local-governments-need-federal-aid/article_82e100a6-f9de-5134-9998-0626d3f79099.html" target="_blank" rel="noopener noreferrer">May, NY senators to McConnell: Local governments need federal aid</a> <font color="#6f6f6f">Auburn Citizen</font>
May, NY senators to McConnell: Local governments need federal aid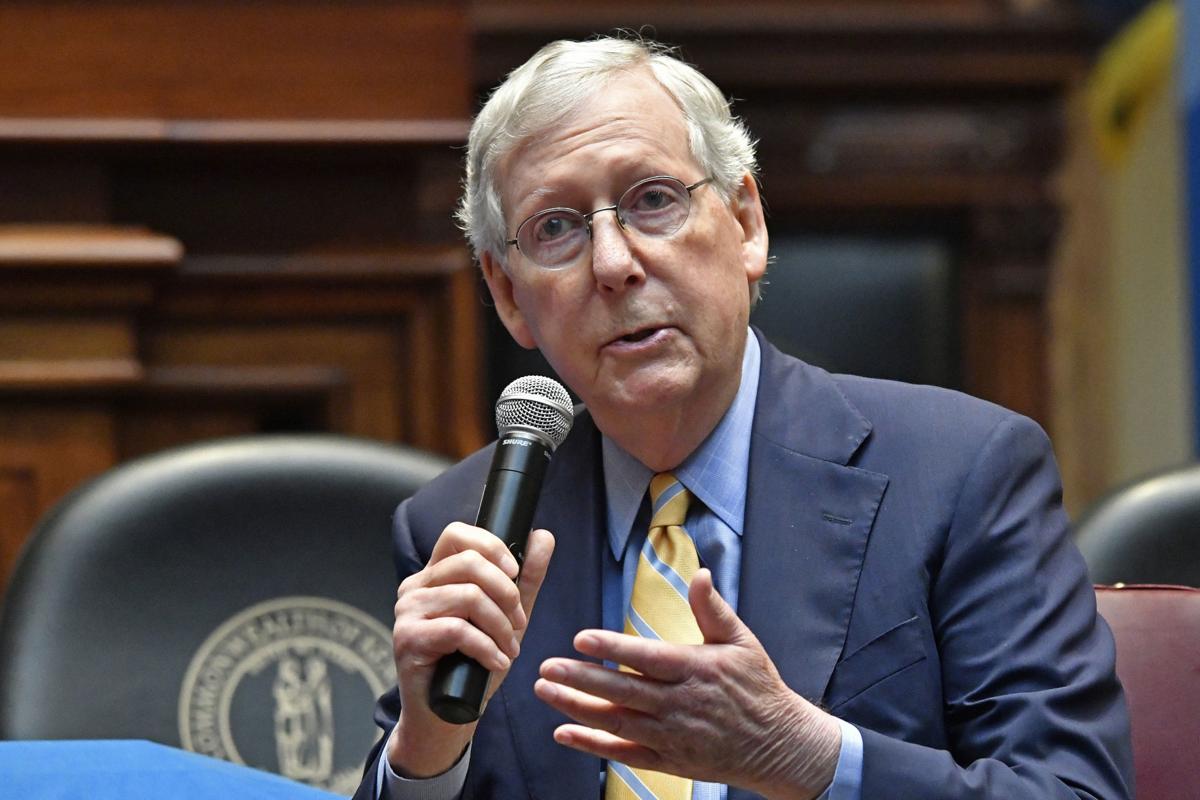 A group of New York state senators are urging the U.S. Senate leader to support funding for local governments that are struggling due to the economic effects of the COVID-19 pandemic. 
In a letter to Senate Majority Leader Mitch McConnell, the six senators — including state Senate Majority Leader Andrea Stewart-Cousins and state Sen. Rachel May, who represents the Syracuse area — wrote that the U.S. Senate's failure to approve aid for state and local governments has "pushed New York into a desperate financial situation, and the state has taken drastic measures as a result."
The letter followed the revelation that New York is withholding $74 million in aid payments to cities, including Auburn and Syracuse. For Syracuse, it's a $12 million hit. Auburn will receive about $1 million less in state funding. 
The state took that action because of a revenue shortfall and the lack of federal government assistance to help state and local governments facing financial struggles because of the pandemic. 
"This has real-world consequences for the citizens we represent, and not only will it detrimentally impact our localities' ability to fight COVID, but it will also undermine their ability to provide basic services," the senators wrote. "The time to act is now." 
The House of Representatives passed a $3 trillion aid package that included $500 billion for state and local governments. But the Senate hasn't considered the measure. 
In late May, McConnell told reporters that a decision on a another coronavirus relief bill would be made sometime in June. Recent reports suggest that timeline has changed — that the Senate will consider another relief package in July. 
For state and local governments, though, that could add to the pain. Because of COVID-19 shutdowns and the state's phased reopening, local governments have lost revenue. In Onondaga County, Destiny USA — a large shopping mall that's a major source of sales tax revenue — remains closed. 
Gov. Andrew Cuomo has repeatedly requested aid from the federal government. Local government leaders have joined those calls, too. Onondaga County Executive Ryan McMahon has asked for help in dealing with his county's budget shortfall. 
"COVID-19 has devastated our local economies and we will continue to see these effects for a long time," May said. "In order for state and local governments to provide the services our residents depend on, we must have funding from our federal government." 
Politics reporter Robert Harding can be reached at (315) 282-2220 or robert.harding@lee.net. Follow him on Twitter @robertharding.