<a href="https://www.nytimes.com/2020/07/28/us/politics/campaign-ad-buys.html" target="_blank" rel="noopener noreferrer">State of the Race, as Told by Ads</a> <font color="#6f6f6f">The New York Times</font>
Which states do campaigns view as true battlegrounds? Follow the money.
Hi. Welcome to On Politics, your guide to the day in national politics. I'm Nick Corasaniti, your host on Tuesdays for our coverage of all things media and messaging.
Sign up here to get On Politics in your inbox every weekday.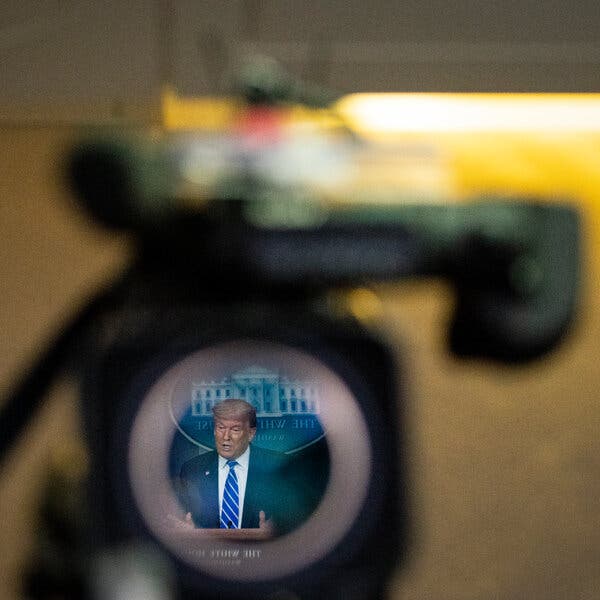 With less than 100 days until Election Day, attention is increasingly shifting toward the battleground states.
But as the campaigns posture to show strength by claiming a competitive edge in a seemingly long-shot state (President Trump in Minnesota? Joe Biden in Texas?), one way to cut through the noise and determine how a campaign truly sees its path to victory is to look at television ad buys.
It's a put-your-money-where-your-mouth-is window into the state of the race.
For Mr. Trump, it appears no state is more important than Florida. His campaign has spent $17.2 million there since the general election began in earnest in April, and has more than $36 million reserved for the state through the election, more than double its current investment in any other battleground state, according to Advertising Analytics, an ad tracking firm. Though it is an expensive state for running ads, the delta in spending for Mr. Trump between other states and Florida is vast.
Florida, of course, is also personal for Mr. Trump, who declared himself a resident of the Sunshine State last year.
And yet, Mr. Trump trails Mr. Biden in nearly every statewide poll in Florida at the moment, having fallen behind Mr. Biden in the state since March. His deficit there appears to be growing. A recent poll from Quinnipiac University found that Mr. Biden, the former vice president, had a 13-point lead over Mr. Trump.