<a href="https://dailyjournalonline.com/news/local/govt-and-politics/sutton-and-cagle-vie-for-desloge-ward-3-seat/article_4d73a378-bb08-573b-9110-0b4bad1bee73.html" target="_blank" rel="noopener noreferrer">Sutton and Cagle vie for Desloge Ward 3 seat</a> <font color="#6f6f6f">Daily Journal Online</font>
Sutton and Cagle vie for Desloge Ward 3 seat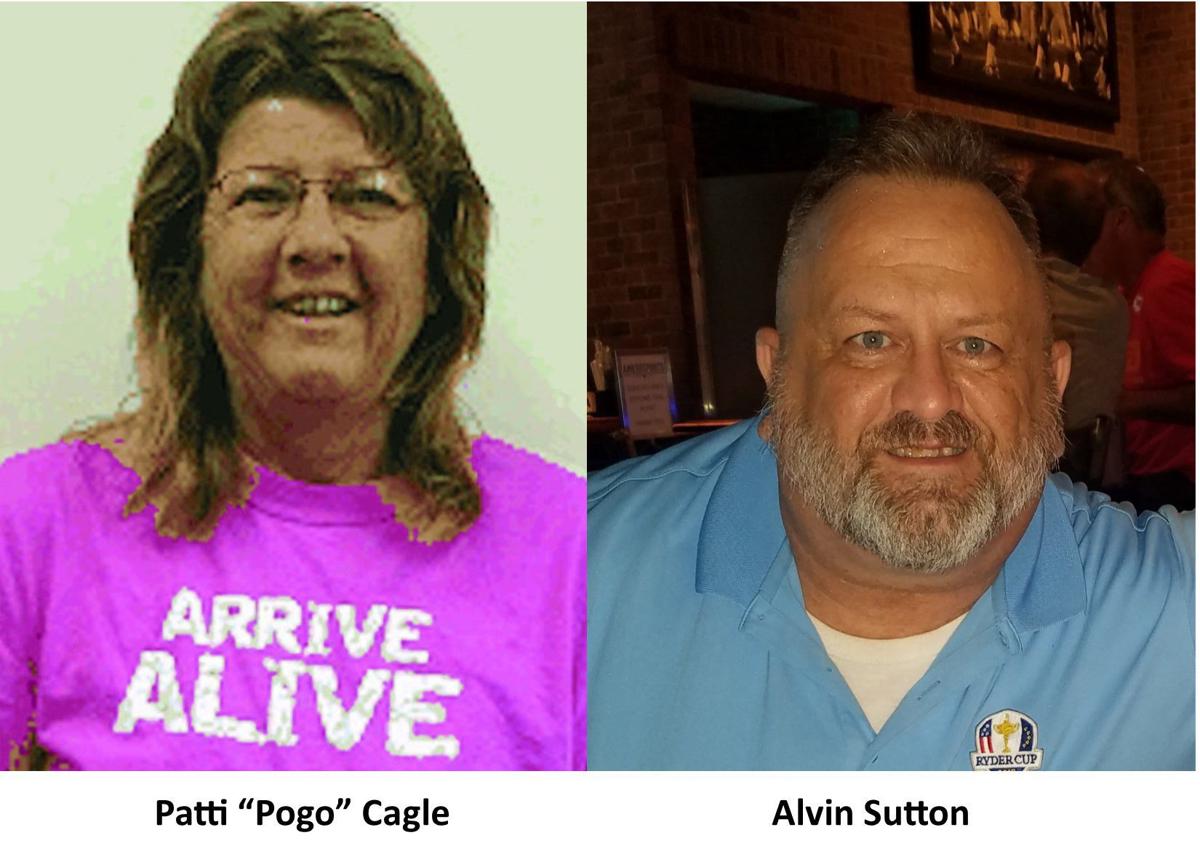 Three Desloge Board of Alderman seats are up for grabs in the June 2 election. All three seats are two-year terms.
Incumbents Deion Christopher and J.D. Hodge are running unopposed in Wards 1 and 2, respectively.
Incumbent Alvin Sutton is running against Patti "Pogo" Cagle in Ward 3.
Sutton, 51, lives on Cantwell Lane in Desloge. He has two children, Zach, 24, and Kyleigh, 18, both North County graduates.
He retired in 2014 after serving 24 years in the U.S. Army. He works for the Missouri Department of Higher Education and Workforce Development as a disabled veterans outreach program specialist.
"Desloge is my home and the city where my children have been raised," Sutton said. "I have a vested interest in my community and its continued success and progress. I care about my city. I never claim to have all of the answers. However, I do have the drive and motivation to actively collaborate with anyone wishing to make a positive impact on the place we all call home."
Sutton said he's been involved in the city for about 11 years, serving on the Board of Adjustment, the Planning and Zoning Committee, and the Library Board in addition to serving as an alderman.
"In addition to maintaining an ongoing and open line of communication with the taxpayers, I find time to visit with city employees who are keeping this great city running smoothly," Sutton said. "They bring a unique perspective to the table as many are also local residents of our city, so they tend to see and understand things on a different level from the average taxpayer. The more I know, the better decisions I can make on behalf of my constituents."
He said he has attended professional development training and seminars to improve his understanding of municipal government. In 2015, he completed the Missouri Municipal League's Municipal Governance Institute and earned the distinction of Certified Municipal Official.
He is a member of the Disabled American Veterans Association and the American Legion.
"I want to continue my service as Ward 3 alderman because I want to see this community continue to take forward strides in becoming the best city it can possibly be," Sutton said.
Cagle, 64, has lived in Desloge for about 45 years, moving to the area in 1963 from Virginia.
She has a son, T. Jaye, 43, who also lives in Desloge.
She graduated from North County and Mineral Area College with an associate degree in applied technology.
She retired from the Missouri Department of Transportation as a construction tech and was a surveyor for 23 years.
In 1977, she started a 15-year career surveying for the Cominco Lead Mines. After taking a break to farm, she surveyed for the city of Columbia for five years before joining MoDOT.
As an inspector familiar with codes, Cagle said she worked with the public and contractors to uphold the building of roads to plan, and represented the taxpayers so that the job was done correctly and on budget.
Representing the tax-paying citizens of Desloge is the reason she is running for this seat.
"I would like to see more sidewalks, drainage problems addressed, and clean up in Ward 3," Cagle said, "to give it more curb appeal that will attract more hard-working, tax-paying citizens to Desloge. I'd like to get more businesses to want to be in Desloge, where people will want to stay right here to do business, families stay here for recreation, dinner, and entertainment and say, 'I like living here.'"
Cagle is a member of the Desloge First Baptist Church, where she volunteers at the Family Ministry Center, drives the bus for OWLS trips, and other duties.
"I will be available and a servant and a voice for Desloge citizens," Cagle added. "I want to listen to the concerns of our city's young people and long-time residents and try to help the best I can."