<a href="https://www.nytimes.com/2020/10/22/us/politics/kansas-poll-trump-biden.html" target="_blank" rel="noopener noreferrer">Trump Holds Small Lead in Conservative Kansas, Poll Shows</a> <font color="#6f6f6f">The New York Times</font>
President Trump won Kansas by more than 20 points, but he leads Joe Biden by only seven in a Times/Siena College poll. The Republican Senate candidate leads his Democratic rival by an even smaller amount, 46 percent to 42.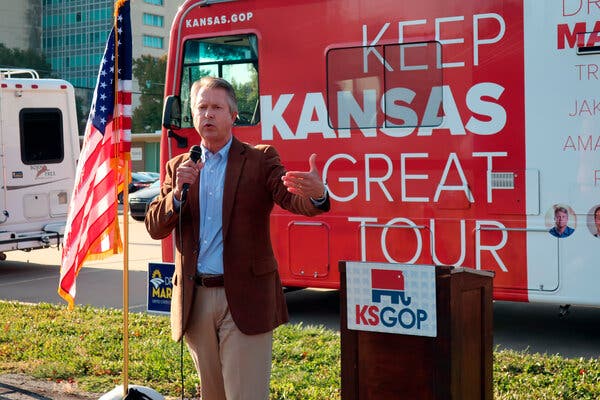 President Trump, who won Kansas by more than 20 percentage points four years ago, maintains only a single-digit lead in the state, according to a New York Times/Siena College poll released Thursday, an erosion of support that typifies his struggles in nearly every corner of the country as he fights for a second term.
The New York Times /
Siena College poll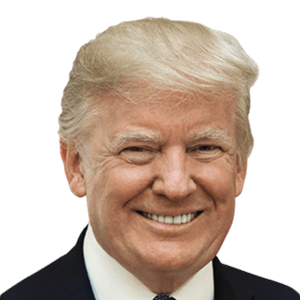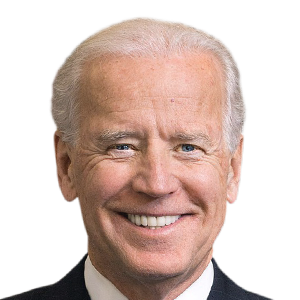 Donald Trump leads Joe Biden by seven points in Kansas, a state Mr. Trump won by a large margin in 2016.
+20 Trump 56-36
+7 Trump 48-41
Based on a New York Times/Siena College poll of 755 likely voters in Kansas from Oct. 18 to Oct. 20.
With the clock ticking down before Election Day, the president leads Joseph R. Biden Jr., the Democratic nominee, by seven percentage points, 48 to 41, among likely voters in a traditionally conservative state.
The abandonment of Mr. Trump by some voters whom Republicans could once rely on unfailingly has filtered down to the state's Senate race, where the Democratic nominee, Barbara Bollier, trails the Republican, Roger Marshall, by just four percentage points, 46 to 42.
The New York Times /
Siena College poll
The Republican Senate candidate holds a four-point lead over his Democratic rival in Kansas.
Dem.
Rep.
Margin

42%

Barbara Bollier

46%

Roger Marshall

+ 4 Rep.

6% undecided
Based on a New York Times/Siena College poll of 755 likely voters in Kansas from Oct. 18 to Oct. 20.
Kansas has voted for the Republican presidential nominee in the last 12 elections and is home to the party's 1996 nominee, Bob Dole (who is now 97 years old). It is unlikely to stray this year. But the fact that the contest is so close in the state may presage a brutal self-examination for Republicans if Mr. Trump becomes the first president to lose re-election in a quarter-century.
Barely more than half of Kansans, 51 percent, approve of the job Mr. Trump is doing. Forty-five percent disapprove.
"I don't know anything about Joe Biden, and everything I know about Trump, I dislike, so you can say I'm voting for Biden because I can't stand Donald Trump," said Richard Loveall, 77, a retired computer programmer who cast his ballot for Mr. Trump four years ago because he didn't like the Democratic nominee, Hillary Clinton.
His views of the president today are searing. "He has no integrity," Mr. Loveall said. "He cheats all the time. He never does anything he said he's going to do. He's not a man who honors his word."
The survey of 755 likely voters had a margin of error of four points. About 12 percent of voters said they preferred a third-party candidate, were undecided or refused to name a preference.
Mr. Trump's final big opportunity to shift the race may be Thursday night in the last debate. But with one in five Kansas voters reporting that they have already cast their votes, the window is closing. Nationally, more than 45 million Americans have already voted, 33 percent of all votes cast in 2016.
The demographics of the voters' responses in the poll in Kansas show the state's fundamental rural and conservative alignment, although changes taking place in its suburbs are also evident.
Unlike in some swing states, Mr. Trump had the advantage with voters over 65, leading by 11 percentage points. The gender gap, which substantially favors Mr. Biden in more closely contested states, was narrower in Kansas: Mr. Biden led among women by eight percentage points, while trailing with men by 24 points.