<a href="https://auburnpub.com/news/local/govt-and-politics/balter-vs-katko-new-polls-tell-different-stories-about-cny-race-for-congress/article_eee30c11-f4a2-541c-8d95-d583078292c3.html" target="_blank" rel="noopener noreferrer">Balter vs. Katko: New polls tell different stories about CNY race for Congress</a> <font color="#6f6f6f">The Citizen</font>
Balter vs. Katko: New polls tell different stories about CNY race for Congress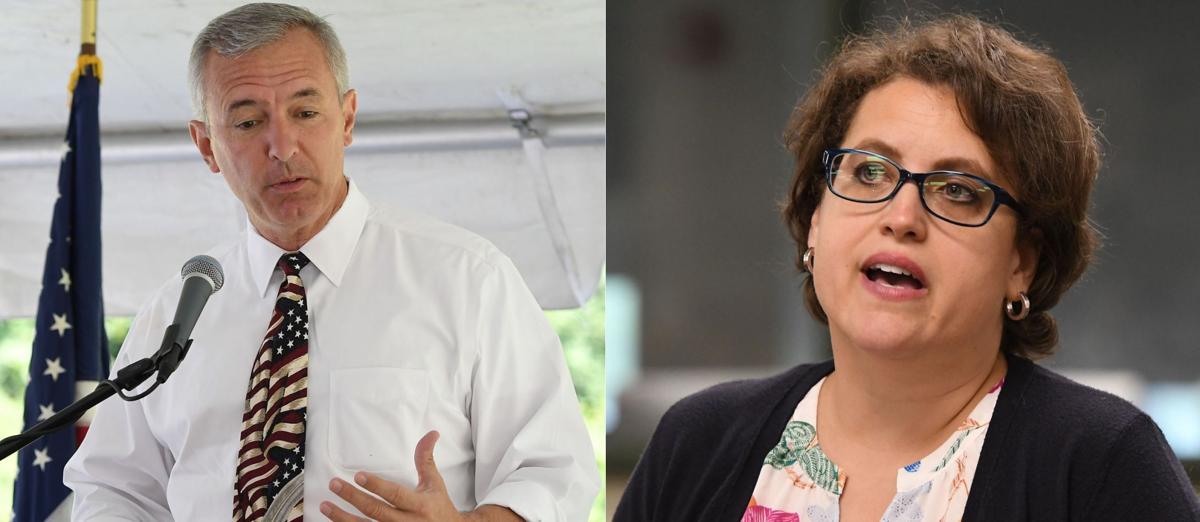 Depending on the internal poll you prefer, either Republican U.S. Rep. John Katko has a double-digit lead or Democratic challenger Dana Balter holds a slight advantage in the 24th Congressional District. 
A poll conducted by GBAO Strategies on behalf of Balter's campaign found the Syracuse Democrat leading Katko by two percentage points, 48 to 46%. The margin of error is plus or minus 4.4%, according to the polling memo. 
According to a memo released by Balter's campaign, the poll was conducted Aug. 23-25 and it surveyed 500 likely voters. 
"Despite weeks of negative and dishonest advertising from John Katko and his allies, our campaign has momentum and this poll confirms it," Balter said. "Voters in New York 24 want an honest representative who will protect their health care, work to get them the COVID relief they deserve and stand up to Donald Trump's blatant attempts at voter suppression. During this economic and health crisis, John Katko has let them down, and they are ready to replace him with someone who will actually fight for them."
GBAO, a Washington, D.C.-based firm, was the pollster for Balter's campaign during the primary election. A poll released two weeks before the June 23 primary revealed that Balter led fellow Democrat Francis Conole by 29 points, 60 to 31%. She won the primary by 26 points, 62 to 36%, over Conole. 
The latest Democratic internal poll not only has Balter with a small lead, but it shows Joe Biden is ahead by double digits in the presidential race in the region. Biden leads Republican President Donald Trump by 12 points, 52 to 40%, in the 24th district. 
But Republicans have their own internal poll — and it tells a much different story about the state of the race. 
The poll conducted by Public Opinion Strategies shows Katko leading by 11 points, 51 to 40%, in the 24th district. The poll was conducted Aug. 12-15 and 400 likely voters were surveyed. It has a margin of error of plus or minus 4.9%. 
Biden has a two-point lead in the district over Trump in the presidential race, 48 to 46%, according to that poll. 
"Dana Balter has lied to voters for months with dishonest ads," said Tom Haag, Katko's campaign manager. "Now, her own skewed poll shows she is in even worse shape than where she began. It's clear CNY has rejected her dishonest message and dangerous plans to raise taxes and push Albany's bail reform on the federal level." 
Katko's campaign argues that the poll released by Balter's campaign underrepresents Republicans. GOP voters comprised 34.5% of the polling sample for the Balter internal poll. But Katko's campaign says that undersamples Republicans by at least four percentage points. 
GOP voters were 38% of the electorate in each of the last two elections in the 24th district, according to Katko's campaign. 
"Any poll that claims that Joe Biden is underperforming 2016 margins in a year when he is significantly overperforming everywhere else in the country doesn't pass the smell test," said Brexton Isaacs, Balter's campaign manager. "There have been multiple polls in NY-24 over the last few weeks, and every one of them has this race within 3 points. That's why Rep. Katko, the NRCC, and other GOP groups are spending millions in dishonest attack ads to try to stop Dana's momentum." 
Both campaigns had the same geographic split, with 68% of voters from Onondaga County and 32% from Cayuga, Oswego and Wayne counties. But the party breakdown differed. For the Balter campaign poll, the sample was 35.5% Democratic, 34.5% Republican and 30% either enrolled with a minor party or unaffiliated. The sample for Katko's poll was 38% Democratic, 38% Republican and 24% unaffiliated or enrolled with another party. 
Whether it's the Balter or Katko internal poll, past polling suggests the race could shift in either direction over the next two months. 
Katko's campaign released a poll in August 2014 showing him trailing Dan Maffei, the incumbent Democratic at the time, by seven points. Katko won the race by 20 percentage points. 
The ultimate poll in the 24th district race will be Nov. 3 — Election Day. 
Politics reporter Robert Harding can be reached at (315) 282-2220 or robert.harding@lee.net. Follow him on Twitter @robertharding.