<a href="https://qctimes.com/news/local/govt-and-politics/cannabis-cafes-may-be-allowed-in-rock-island/article_92612e1b-87a5-5182-b81a-0fdca814f552.html" target="_blank" rel="noopener noreferrer">Cannabis cafes may be allowed in Rock Island</a> <font color="#6f6f6f">Quad City Times</font>
Cannabis cafes may be allowed in Rock Island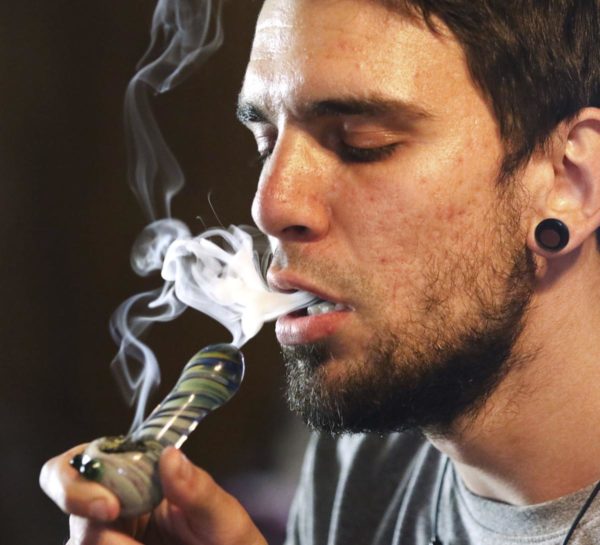 Cannabis smoking lounges may soon be coming to Rock Island. 
Council members on Monday discussed amending the city's cannabis ordinance to allow the use of recreational marijuana inside retail tobacco stores. 
Rock Island Planning and Redevelopment Administrator Miles Brainard recommending loosening the ordinance, saying there have been changes at the state level council members should consider. 
"The business must maintain a designated area for the smoking to take place," Brainard said. "It could be one small part of the store or it could be the whole store. These types of businesses cannot have any type of liquor, food or restaurant license. We are not recommending imposing any fees."
Rock Island approved its cannabis zoning ordinance and 3% sales tax ordinance in October, prior to the legalization of recreational marijuana in Illinois Jan. 1. 
Brainard said the cafes or lounges would be allowed only in industrial and business districts, and must be at least 100 feet away from any residential-zoned district. 
Council members debated allowing cannabis cafes for nearly the entire hour of the study session. Alderman Jenni Swanson, Ward 4, was absent; Alderman Ivory Clark, Ward 1, participated by phone; and Alderman Dave Geenen, Ward 7, arrived after the session was over, but in time for the regular meeting. 
Alderman Randy Hurt, Ward 2, was concerned about potential liability to business owners and the city. 
"How do we know people are bringing it in from the legal dispensary and not off the street?" Hurt said. "I think there is a lot of liability. I don't think the city or state has clarified how this is going to be enforced by local law enforcement. There is too much out there that is unknown at this point."
Alderman James Spurgetis, Ward 3, suggested the police department could perform random inspections on licensed cannabis lounges. 
"The police department has gotten very little guidance or training from the state of Illinois when it comes to cannabis," Police Chief Jeff VenHuizen said. "We are literally in unchartered territory."
Mayor Mike Thoms said he is opposed to allowing cannabis smoking lounges in the city. 
"There's really no financial gain for the city to do this, unless we license it or impose special use permits," Thoms said. "Other than that, there is no revenue. I do oppose this sort of thing at this point. I would appreciate more of a wait and see how laws change and how it shakes out in other cities.
"On the separate areas, are they areas or separate rooms? Does there have to be a door closed so that if I want to go in there and smoke a cigar I'm not exposed to cannabis?"
Thoms said he would prefer for Rock Island not to be the first city in the state to allow cannabis smoking lounges. 
Alderman Dylan Parker, Ward 5, encouraged council members to keep an open mind.
"I think the discussion we're having is the same discussion the state had about prohibition," he said. "How are we going to keep people from driving if they're stoned? All of these concerns are legitimate and fair."
Parker suggested including specific amendments within the ordinance restricting transporting unused portions of marijuana. 
"Could we not create a city ordinance that says you can't leave a cannabis lounge with a half-smoked roach in your pocket?"
Parker said there is a lot of interest from residents wanting to attend a show or meet with friends, smoke marijuana and go home. 
"I would encourage us to keep an open mind about this," he said. "Let's be innovative, let's work with the private sector, let's work with the police. I think we have a real opportunity to do something unique for Rock Island.
"I think it's part of the amenities we can offer in the city of Rock Island to residents and visitors that makes this a cool place to be."
Clark agreed with Parker, saying now that recreational marijuana is legal, they should consider how it can benefit Rock Island. 
City Manager Randy Tweet agreed to meet with city staff and research answers to some of the questions posed by council members. Tweet said the topic will be discussed again next month.